ActiveBacks | What Our Patients Say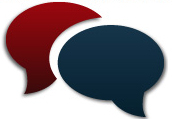 At ActiveBacks we love when patients share with us their feedback and comments after our care. Please read through some of our patient testimonials below to see what other people have achieved through their tailored treatment plans with us.
Share your stories too! Click here to send us your feedback so that we can help to spread the word about the benefits of natural ActiveBacks care. Remember to send us a photo too or we can take a stylish snap when you next visit. Thank you :)

For more information or to schedule an appointment call or email us today.
---
Click on our patients' names to read their stories »»
---
---
---
Thank you! I was in so much pain and I did not understand the way through it to a better place and I was very worried something serious was wrong. I left feeling like I understand the way forward and I am fixable. It also just helps when someone really seems to care and I could talk openly.
Angela B.
---
I wish I had found you 6 years ago. After 6 years of ongoing lower back pain on and off, I am so happy and grateful to Miles Bosoni who saw me a week ago. I have tried all sorts of different osteopaths and treatments over the 6 years and nearly gave up until I found Active Backs and met the most nicest person ever Miles Bosoni. Miles was very professional and went through my history with me and reviewed my previous MRI Scans and accordingly explained everything in detail to me, I just can't be thankful enough to Miles I feel so much better but I still have a slow journey to success. My first treatment I had with Miles last week I felt a very huge difference and I had my 2nd treatment today another huge difference and can't wait for my 3rd treatment next week. I feel I am in safe hands now with Miles and I know with hand on my heart he will cure me soon. It makes me very happy and to say Miles has been the only one who has given me Hope and that Guidance that I have been looking for with my lower back pain. Miles has made me aware of the cause of my pain and why it is. I highly highly recommend Miles to me he has been a truly amazing person and a god send to me I cannot thank him enough, he is truly the best, I can truly say to everyone I can smile once again, thank you!
Kelly D.
---
I have had an acute problem with my elbow (tennis elbow) for 15 months which has stopped the majority of the physical activity I had been involved with. I have seen countless people across multiple disciplines and had very little confidence or movement in my condition.
Andrew took the time to evaluate, then to help me understand the current state, and gave a clear view on the path – as well as a first treatment.
Clearly, this is the first treatment – but I feel far more confident in Andrew's techniques, the plan, and actions given to me, and a positive output overall.
Dorian N.
---
My first experience at ActiveBacks was amazing, Martin was brilliant! I was wrongly diagnosed by my doctors and given unnecessary tablets to take. Within my first visit, Martin correctly diagnosed my shoulder and neck problem and got straight to work on the root of my pain and discomfort. I have more sessions booked and am looking forward to being pain-free with ActiveBacks! Great company, lovely staff, would definitely recommend! Thank You!!!
Lauren M.
---
So happy and excited that I now know I'm going to find relief from the tension and issues that I've been suffering from for years. I wish I had tried this sooner.
Donncha K.
---
Having been in a chronic pattern of misalignment and having consulted with practitioners from multiple disciplines with no long term joy, it is like a ray of sunshine to be treated by Matthew Martin, and shown how challenged soft tissue is causing my problems. I no longer feel like a hypochondriac. I have hope. Hope, that I shall once again be able to move without pain. I feel like I will get my life back and I can't begin to tell you how delicious that feeling is.
Yvonne C.
---
Very friendly, advice was better than any I had received from doctors and am hopeful that I can use this information to help my condition. Overall very pleased with my first experience and the staff were lovely can not give enough praise! It is so nice to finally know the real problem.
Paris C.
---
Thanks to Andrew, the pain is relieved very quickly…
I'm often out in all weathers, work long days, and am on my feet for hours on end. My posture has never been great and I get tweaks and pulls which previously would have laid me up for days at a time. But now thanks to Andrew, the pain is relieved very quickly and the exercises he gives me help to strengthen my weaknesses.
Not only does he have a comprehensive understanding of the human anatomy, but he has the ability to articulate any problems in an accessible way. In addition, Andrew's courtesy and friendliness make his sessions not only productive but enjoyable.
Sir Tony Robinson
Television Presenter and Actor
---

I really appreciate the professional support…
… that Dr. Andrew Martin D.C. and his team have provided in keeping my oarsmen in the boat for race day and helping us to finish well.
Sean Bowden
Head Rowing Coach, Oxford Blue Boat, OUBC
"The most successful Boat Race coach in modern times"
---

It felt like Matthew was part of my team
I first visited Matthew Martin 6 months ago. I had a long term problem with my knee which was steadily getting more painful and I had just signed up to run my first marathon! This didn't faze Matthew in the slightest, which, in itself told me I was in the right place.
My wife thought I needed a different kind of therapy… Over the course of the next 6 months I went on to complete my Marathon successfully and then go on to also complete my first Triathlon too!! I have no doubt that these two life goals wouldn't have been as enjoyable or injury free without the help of Matthew.
Matthew provided the therapeutic and physical support I needed to heal my knee and to prevent me from incurring further injuries elsewhere from all the training, and especially in the sports that were new to me in Triathlon. It felt like Matthew was part of my team focused not just on fixing my knee but on helping me achieve my ambitions.
Dev Nayak
Chiswick
---
Hands down the best sports injury treatment I've ever had, and I've had a lot!
I was suffering and so was my game, but that's all changed now.
I've been working with Dr. Andrew Martin D.C. and Matthew Martin BOst at ActiveBacks®."
Gavin Henson
Welsh Rugby Union Player
---

Not only has he repaired the damage; he has helped me strengthen…
Hi my name's Jathan Malik, I am an 18 year old aspiring tennis professional.
I have been seeing Andrew now for about two years and he has helped me recover from serious wrist injuries to more minor niggles. Not only has he repaired the damage; he has helped me strengthen the area of injury to prevent the injury from re occurring.
Andrew has not only helped me with injuries and injury prevention but also guided me in the direction of other aspects such as nutrition and positive thinking which has enabled me to feel more receptive in my daily routines and learn more from my experiences.
Andrew is a very important part of my programme and I hope we will be working closely together throughout my career.
Jathan Malik
Tennis Pro
---

Andrew's treatment and advice have been as important as any length swam…
… mile run, or pedal turned for my development as a competitive Triathlete.
What sets Andrew apart for me is that he looks at injuries as problems which, with your partnership and his pro-active techniques, absolutely can (and will) be solved.
His enthusiasm for getting me on the start line in racing shape is always as unrelenting as mine… and that's as much as I could ask of anyone!
Jamie Hinton
Competitive Triathlete
Winner of the 1st Thames Turbo Triathlon Series 2013
---

Highly recommend
I instantly felt with Mathew that I was in the hands of an extremely good professional and continue to enjoy our sessions together.
John Cormican
Emmy award-winning makeup artist, senior sculptor for Madame Tussauds
---

Dr Andrew Martin D.C. is the best find ever
He was recommended by someone standing next to me in a Pilates class! That someone and I have since become good friends and spend part of our Pilates classes jointly singing Andrew's praises.
Andrew's care and attention and the results his treatment offers is unrivalled in my opinion. I had been in a lot of pain with my knees (after surgery about 5 years previous). The pain wasn't going away. I'd tried everything including physiotherapy. When I came to see Andrew, I could hardly walk and I'd been told I'd have to have more surgery which I was instinctively very reluctant to do.
Andrew was kind, so kind. Call me old fashioned but it matters. I felt I wasn't being "rushed through" as another appointment and statistic. He did a thorough examination and told me I didn't need surgery and he could help. I was so relieved I could have hugged him there and then but I refrained! I noticed an immediate difference and relief from my intense pain after my first session with his Active Release Technique.
It was a miracle. I could walk to the bus stop without being in agony. Over the following month to six weeks, with exercises he gave me and encouraged me to do, my knee pain virtually disappeared. Within 8 weeks I was pain free. I understand my problem was to do with scar tissue. I now see Andrew every 6 weeks for maintenance to ensure I'm in top shape. I recommend him highly."
Miti Ampoma
Author of 'The Innovative Communicator' and award-winning communication specialist
---

Quite simply should be labelled Dr Andrew "Magic-hands" Martin D.C.
Firstly this is long overdue, but just a quick note to say how thankful I am for everything you have done for me, and quite simply how good you are at what you do.
When I first came to see you, I was on the brink of having surgery on the lower part of both of my quadriceps tendons. I could not walk down the stairs straight, and each step had to be taken at a 45 degree angle one by one. The knee cap was overridden with scar tissue. In hindsight I think I was also in mild depression as it was not possible for me to undertake my passion, and main stress release activity being exercising and triathlon. I also feared never being able to play football with my kids or chase them around the garden in years to come.
You deserve every success in what you do. You are a very talented, knowledgeable and quite simply should be labelled :
Dr Andrew "Magic-hands" Martin D.C.
Endless thanks
Iain Pay
---

Wanted to share the good news that my crew and I won our event at Henley Women's Regatta this weekend! It is the premier UK rowing regatta for women with crews travelling from as far afield as Canada and the USA to compete.
All that training paid off. We beat 26 other crews to win the Lester Trophy for the Intermediate Club Coxed Fours category.
Prizes presented by Olympic gold medallist Katherine Grainger!
The support of friends and family has been incredible and helped me get here, thanks so much!
Donna Etiebet
---

. . .be there when you most need them
I have first approached ActiveBacks (formerly known as Chiswick Park Chiropractic) in Autumn 2012 with severe neck and upper back pains, and already after several treatments I started feeling better. The treatment programme is built in a way to reduce the discomfort as quickly and as much as possible and then focus on building strength to make sure the problem does not return.
I can highly recommend the practitioners of this clinic as highly professional, friendly and compassionate. They really take care of the patients and try their best to be there when you most need them, even if it is an urgent and unexpected matter.
Irina Karpuhina
---

For me this is the best outcome possible
I had spent a year off from rowing after the London 2012 Olympics and my body went into shock once I started rowing again and had developed a rib injury. I tried everything to make my rib injury better and it was progressively getting worse. That's when my coach said to come and see Andrew here at ActiveBacks.
The first thing that really struck out to me was his professional way of dealing with injuries. Andrew also took a really holistic view of my injuries and the techniques he's used have been cutting edge. Over a period of six weeks I've gone from not being able to row at all, to being able to not only get back to full time rowing but actually in a better condition than I had been in a very long time because of looking at the holistic view of the body. For me this is the best outcome possible. Thanks ActiveBacks.
Storm went on to be part of the winning crew in the Oxford Blue boat during the Oxford and Cambridge 2014 Boat Race.
Storm Uru
Two time Olympian
2009 World Rowing Champion
2012 Olympics Bronze Medal Winner
Boat Race Champion 2014
Oxford Blue Boat Bow Seat
---

…they are as much a part of my success as the long hours of training
Before coming to Oxford in September I had spent the summer training with a group of athletes all hoping to break into the British national rowing squad. In hindsight this obviously had placed a heavy demand on my body and, in conjunction with the lack of a break from the sport, caused me a repetitive strain injury, which prevented me from rowing.
It was recommended I seek a consultation from Dr Andrew Martin D.C. by our Head coach Sean Bowden. Having seen some other professionals who had been unable to adequately identify and treat the problem I was initially sceptical. However after the first consultation Andrew had put together a clear plan involving some treatment at the practice but also a variety of stretches, strengthening exercises and home treatment, which he felt, would alleviate the symptoms and begin to treat the underlying issues. My recovery has borne out that his opinion was correct. After 2 weeks I was no longer aggravating symptoms in my general life and after 4 weeks began rowing again with limited repercussions. I continued to receive treatment, although more intermittently as Andrew thought my symptoms required less, and after about 2 months of treatment no longer required Andrew's intervention.
I went on to have a very successful season, winning the 2013 boat race, which was an incredibly elating experience that I will remember fondly for the rest of my life. I am sure this would of been impossible without Andrew and the team at Activebacks and they are as much a part of my success as the long hours of training.
Paul Bennet
Olympic Gold Medalist Rio 2016
Boat Race Champion 2013
Oxford Blue Boat
---

…ART has made me feel like my former young active self again
ART has made me feel like my former young active self again. I am 61 years old and came to Matthew Martin in January 2013 with nerve impingement in my shoulder and a 10 year chronic hamstring condition from my many years of running.
I was generally feeling that my mobility was compromised and I did not feel well which was preventing me from enjoying an active lifestyle. Prior to visiting ActiveBacks, I was suggested to have cortisone injections in the shoulder as the last resort and that my hamstring pain was chronic and probably permanent. After a series of ART treatments by Matthew Martin, progressive strength training and gradual increased activity I am doing all the activities that I want to do. The days of limited mobility and nights of nerve impingement are gone.
Every time I reach back to put my car seat belt on pain free, play 18 holes of golf pain free or teach a yoga class, I thank Matthew Martin, the ART therapy and ActiveBacks for giving me my active life back.
Penny Nardelli
Berkshire, UK
---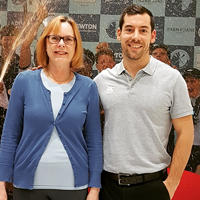 Thoroughly recommend Miles
Thanks to Miles I now have a neck that doesn't creak or crunch and I can turn my head further than has been possible for years. I also have a fully mobile (and stronger) shoulder, and a set of straightforward exercises to keep me that way; and no pain whatsoever which is wonderful! After just one manipulation session I noticed a real improvement .The treatment and advice was all delivered in a warm and friendly manner, and I was given a regular reassessment to check progress.
I would thoroughly recommend Miles to anyone suffering from painful or immobile joints or spinal or muscle problems.