Meet London Chiropractor, Dr Andrew Martin DC
Call Today 020 8400 1996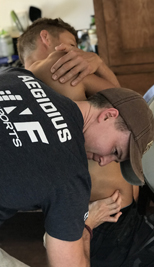 Andrew Martin, Doctor of Chiropractic
MSc (Chiropractic), BSc (Hons)
Dry Needling Certified
Active Release Techniques
®
Certified:
Full Body ART® Certified
ART® Long Track Nerve Entrapment
ART® Biomechanics Certified
ART® Complex Protocols Certified
ART® Masters Certified
Upper Extremity 2, Spine 2 and Lower Extremity 2 ART
® 
Certified Graston Technique
®
Certified

Andrew Martin is the author of the clinical study Balance and Balance Training and Director and founder of ActiveBacks functional healthcare, and is the sports chiropractor for the OUBC.
He is a leading practicing and teaching chiropractor in the field of Active Release Techniques (ART), a patented soft-tissue technique designed to provide fast relief of symptoms and improve your performance at home, work and in sports.
---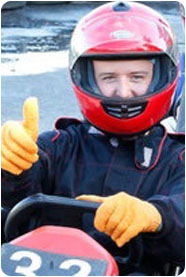 Working as a Chiropractor in London, Andrew Martin has a very personal reason for taking the career path that he did.
His interest in chiropractic was sparked at a young age after seeing the benefit his father gained following attendance at a natural healthcare practitioner to manage a painful and debilitating disc injury. He was amazed at the improvement in his father who hadn't been able to walk for months and was then walking again in only a matter of weeks and was able to cancel his scheduled spinal surgery.
Andrew was amazed that all this could be achieved just by using your hands and knowing enough about the body, but was also frustrated with the limited options that his father had been given.
Even at the young age of eight and before the time of easy internet access, Andrew had read extensively about chiropractic and by the time he left primary school not only had he learnt all the bones in the human body, but he was certain of his future career.
As much as he would have loved to have been a teenage chiropractor, he did have to wait until after his A-levels before he could begin his chiropractic training!
Education and Qualifications
To gain registration with the General Chiropractic Council, Andrew attended the Anglo-European College of Chiropractic (AECC) in Bournemouth, undertaking a 5-year course to receive both a BSc Hons and MSc Chiropractic.
Besides gaining a Distinction in his MSc, Andrew has demonstrated his commitment to chiropractic through continuing his professional development.
He has developed a specialist interest in ART and is accredited with all of the ART certifications. In 2008 he became an instructor for ART and has taught at some of our Premiership football clubs in the UK as well as instructing and teaching internationally on this technique.
This specialised area of chiropractic is designed to remove scar tissue from unresolved injuries, including soft tissue injuries, neuromuscular injuries and nerve entrapment, helping patients to resume full fitness and function.
Andrew is additionally certified in Dry Needling and the Graston Technique.
Continuing development
Andrew has been a Chiropractor in Hammersmith for over ten years and is a leading practitioner in ART.
Although he has been devoted to chiropractic for over 20 years, Andrew remains curious and interested in finding the best possible ways of helping patients. He continues to keep up-to-date with advances in chiropractic, as this area of complementary medicine is continually developing.
His passion for learning extends to his hobbies as well, with Andrew always keen to explore new activities that will aid his personal development.
To schedule your new patient appointment, call or email today.
---
London Chiropractor, Andrew Martin DC | ActiveBacks | 020 8400 1996