"Hands down the best sports injury treatment…"
Gavin Henson
Welsh Rugby Union Player
Read more»»
Hands down the best sports injury treatment I've ever had, and I've had a lot!
I was suffering and so was my game, but that's all changed now.
I've been working with Dr. Andrew Martin D.C. and Matthew Martin BOst at ActiveBacks and now I'm getting back to the top of my game.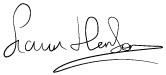 ---

"But now thanks to Andrew, the pain is relieved…"
Sir Tony Robinson
Television Presenter and Actor
Read more»»
I'm often out in all weathers, work long days, and am on my feet for hours on end. My posture has never been great and I get tweaks and pulls which previously would have laid me up for days at a time.
But now thanks to Andrew, the pain is relieved very quickly and the exercises he gives me help to strengthen my weaknesses. Not only does he have a comprehensive understanding of the human anatomy, but he has the ability to articulate any problems in an accessible way.
In addition, Andrew's courtesy and friendliness make his sessions not only productive but enjoyable.
---

"Best find ever!"
Miti Ampoma
Author of 'The Innovative Communicator' and award-winning communication specialist
Read more»»
Dr Andrew Martin D.C. is the best find ever. He was recommended by someone standing next to me in a Pilates class! That someone and I have since become good friends and spend part of our Pilates classes jointly singing Andrew's praises.
Andrew's care and attention and the results his treatment offers is unrivalled in my opinion. I had been in a lot of pain with my knees (after surgery about 5 years previous). The pain wasn't going away. I'd tried everything including physiotherapy.
When I came to see Andrew, I could hardly walk and I'd been told I'd have to have more surgery which I was instinctively very reluctant to do. Andrew was kind, so kind. Call me old fashioned but it matters. I felt I wasn't being "rushed through" as another appointment and statistic.
He did a thorough examination and told me I didn't need surgery and he could help. I was so relieved I could have hugged him there and then but I refrained! I noticed an immediate difference and relief from my intense pain after my first session with his Active Release Technique. It was a miracle. I could walk to the bus stop without being in agony.
Over the following month to six weeks, with exercises he gave me and encouraged me to do, my knee pain virtually disappeared. Within 8 weeks I was pain free. I understand my problem was to do with scar tissue. I now see Andrew every 6 weeks for maintenance to ensure I'm in top shape.
I recommend him highly.
---
London Specialists | ActiveBacks | 020 8400 1996